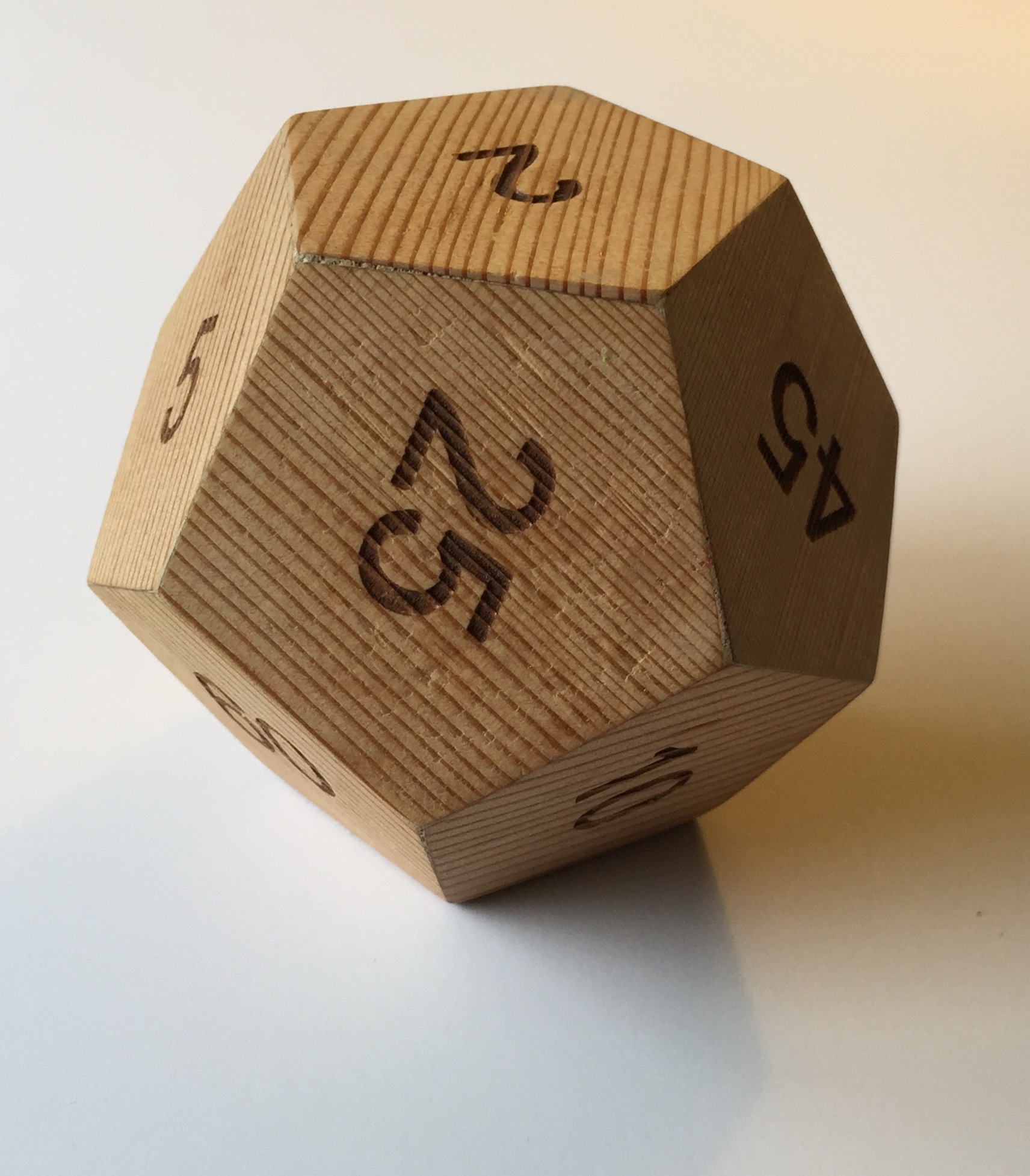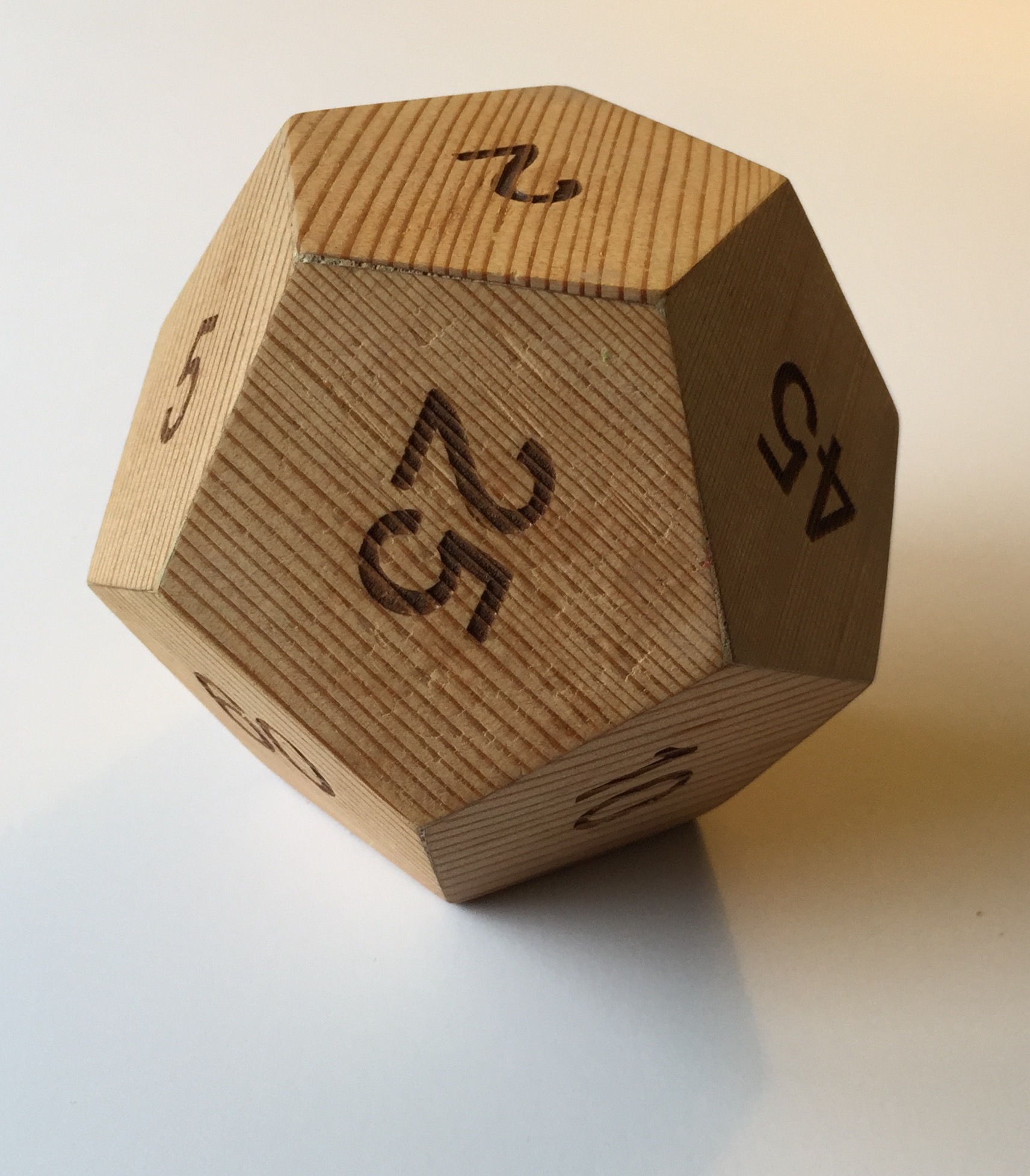 This was a first rendering of the idea developed at the Hackster.io hackathon in Portland back in 2015.
Some 3-d printed samples of a shell for one of the options. Perhaps this one is scaled too small. And it's all good, discovering what works and may not work.
I want one NOW
I am now making a few of these available for purchase as I refine the design and manufacturing of the DodecaTimers. These are fully functional units, maybe even with features that I will remove from a later streamlined process. And because I am tweaking and experimenting, I can even entertain tailoring the shell or function to your specific whim. Want a different font for the numbers? Want logos or text on some faces? Want a different or custom range of number? It is all possible at this stage of my process.
So if you are interested in procuring one of these unique, never to be repeated, custom creations, or want to be a part of the design  process and iterations, please click the button and fill out the Bespoke Order Form, and I will get in touch pronto to get started on your special DodecaTimer.
I do charge for these pieces of art, and depending on exactly what gets built, the price varies between $125 to $150 – and its negotiable…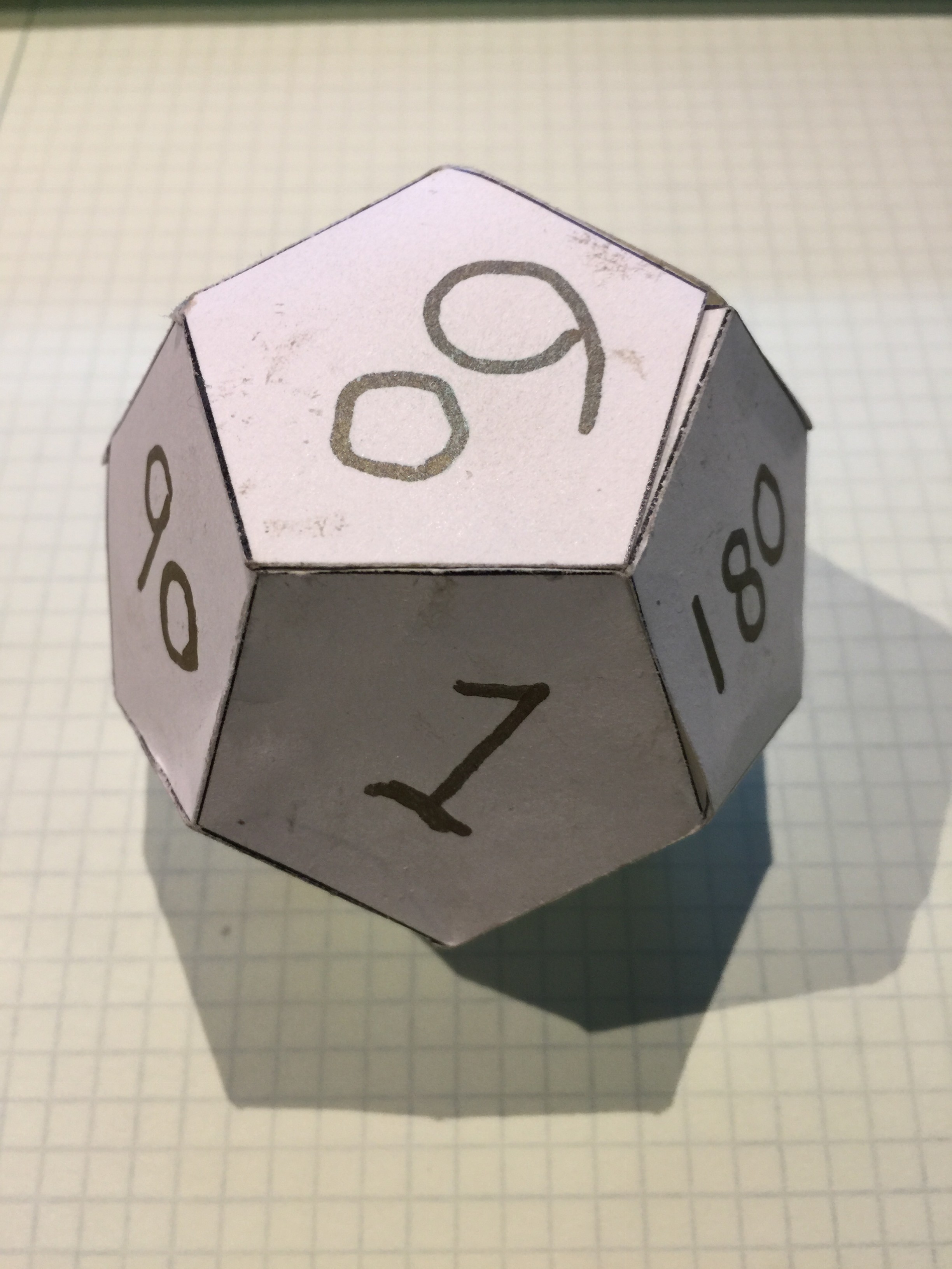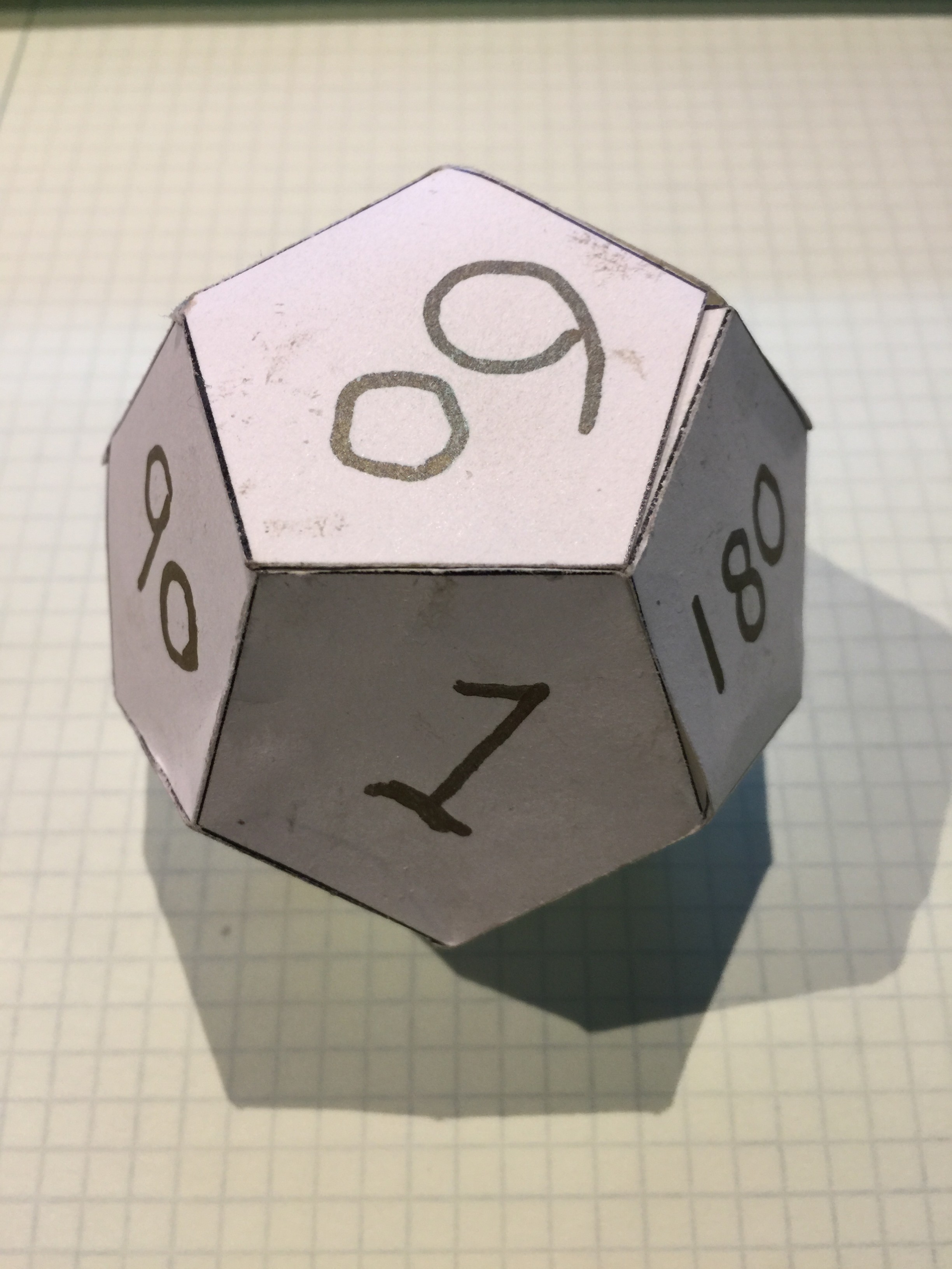 History
I was inspired when I watched a video of a business coach talking about his workflow and in passing he mentioned a cube that will alert him to time passing. The simple design intrigued me, and when I researched it it was disappointing to find that you needed to buy a collection of 3 or 4 to get a nice range of times – the normal cube only supports 4 times. I thought – I can make it work on all six sides. Then I got to thinking about other polyhedral shapes, and a 12 sided dodecahedron is an ideal  shape and number.
Evolution
With 12 times, it became a question to establish the right mix of times to put on the cube. This is still being actively investigated, but a range between 1 and 60 minutes seems to cover the common uses.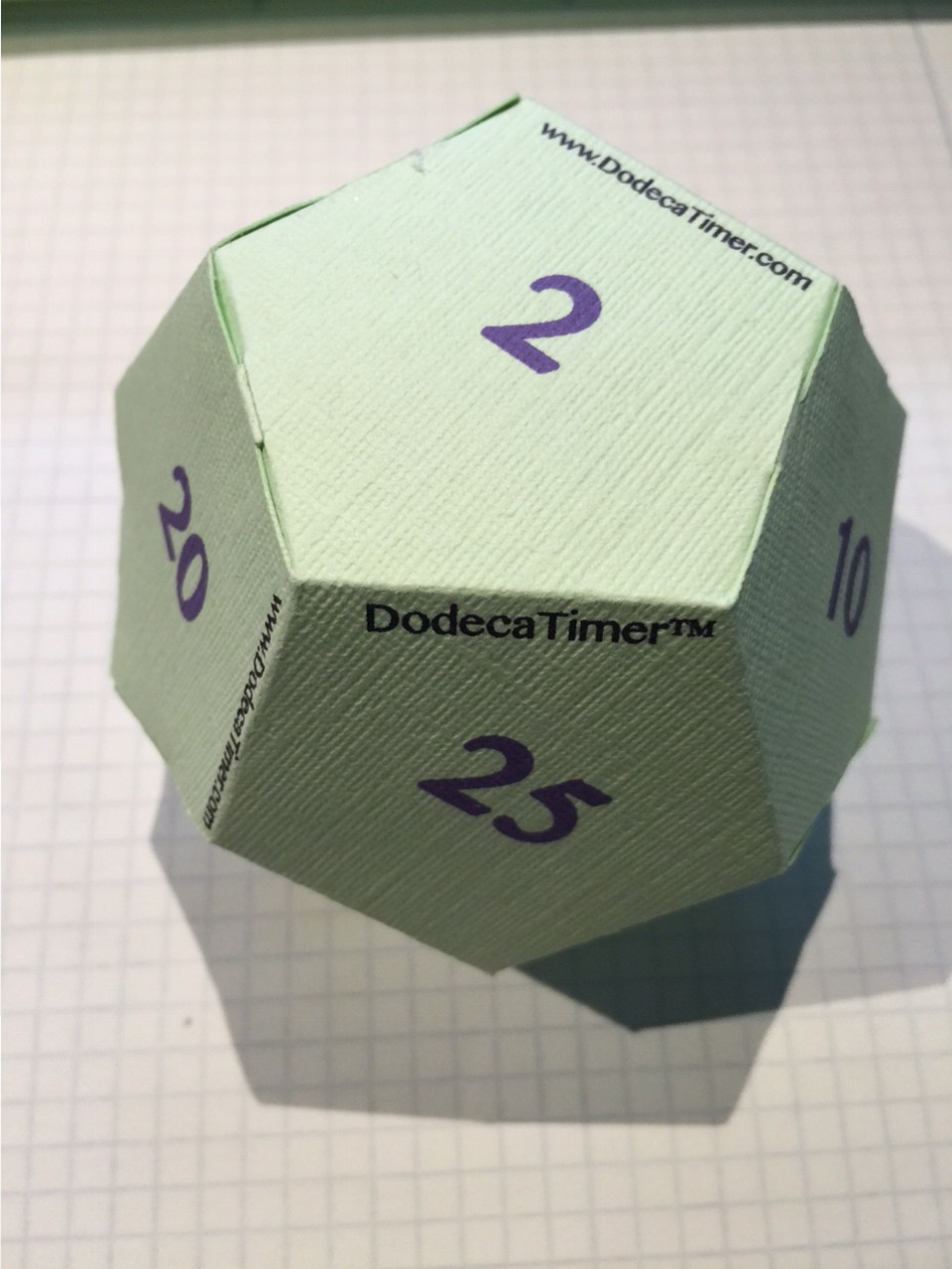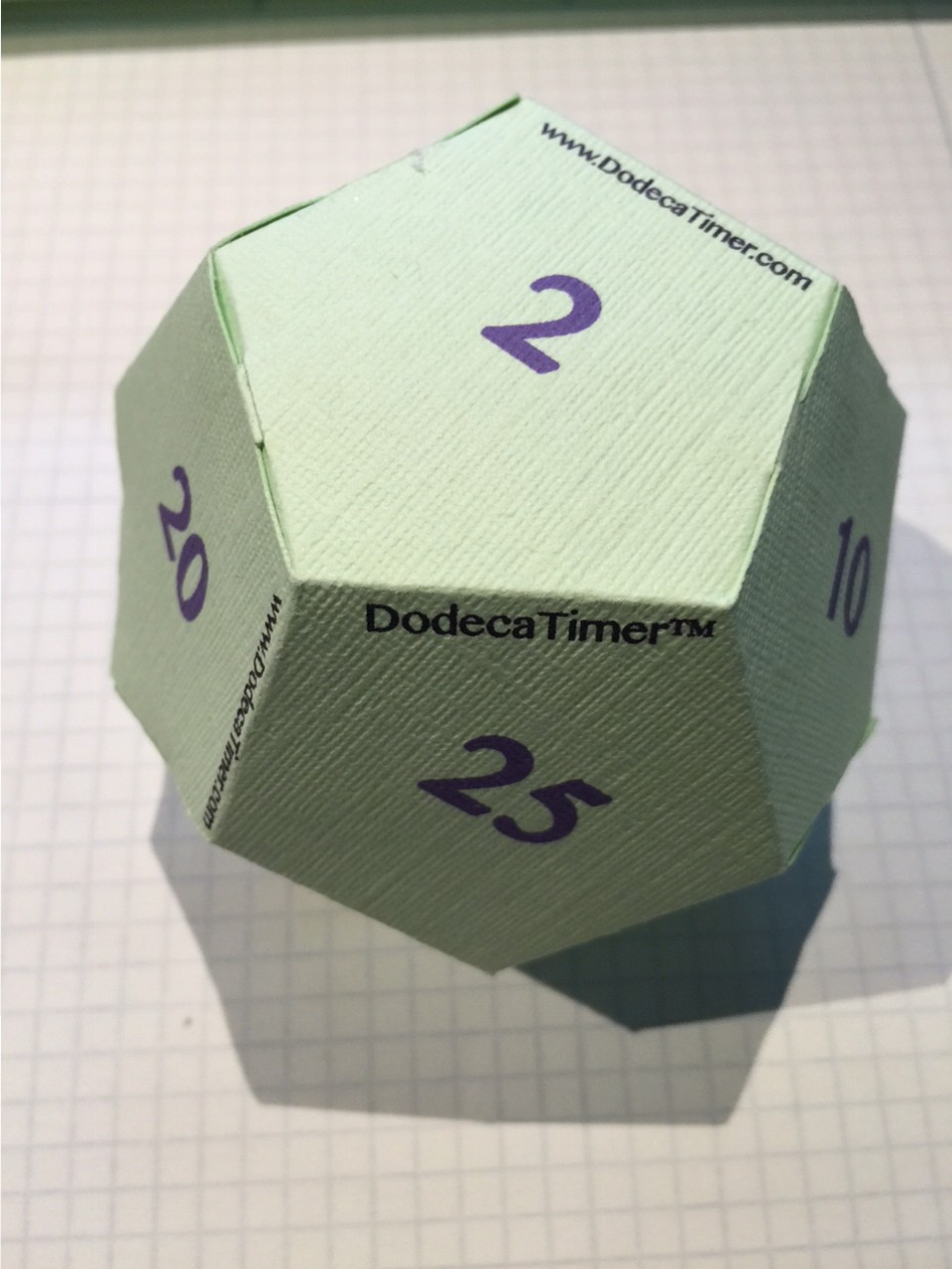 What's next...
It seemed obvious that a crowdfunding campaign could be used to launch a first generation of this project, so I took some crowdfunding classes with Money4Something. That was an eye-opener, and perhaps I will need to spend  a lot more time preparing for this next phase.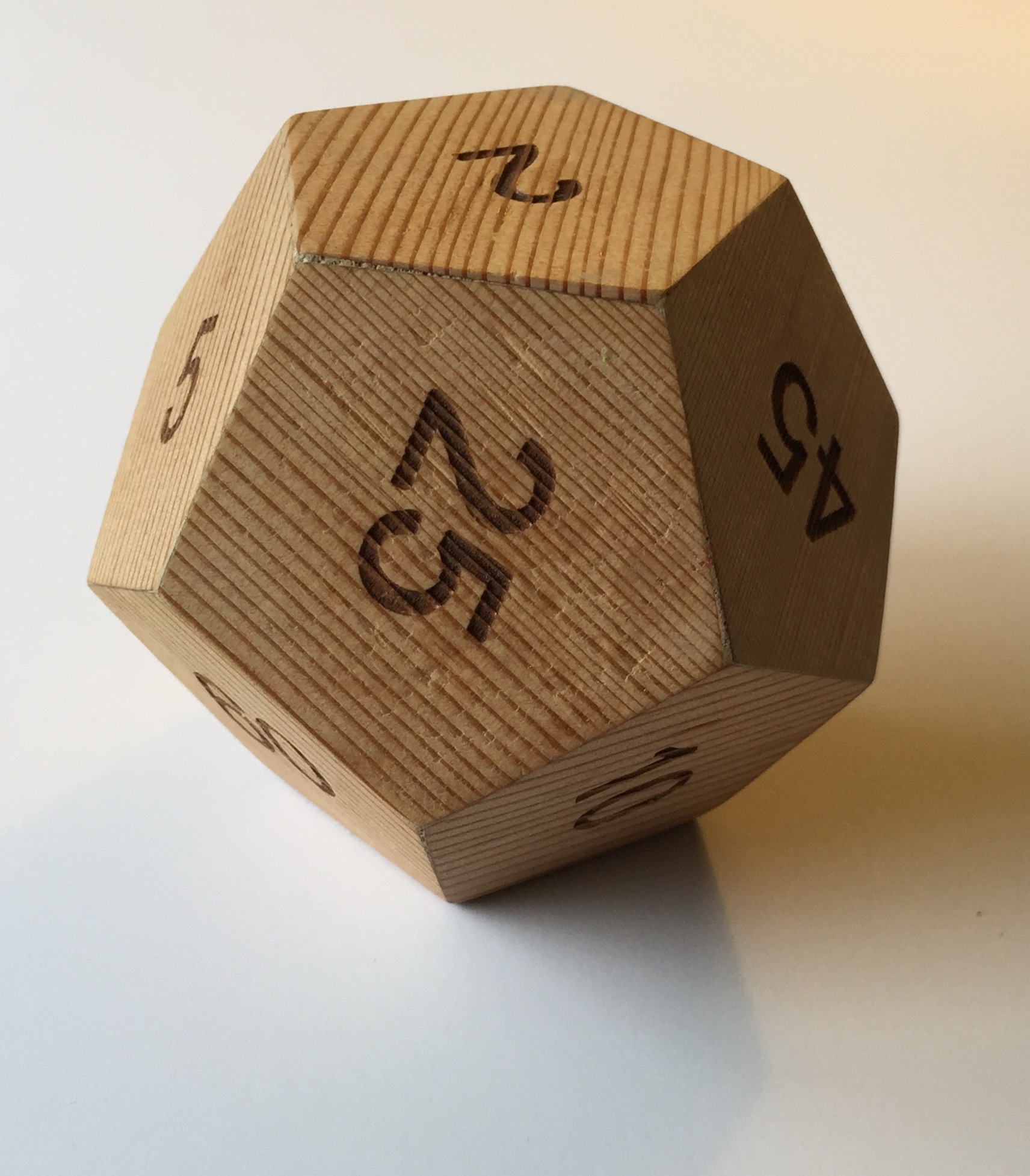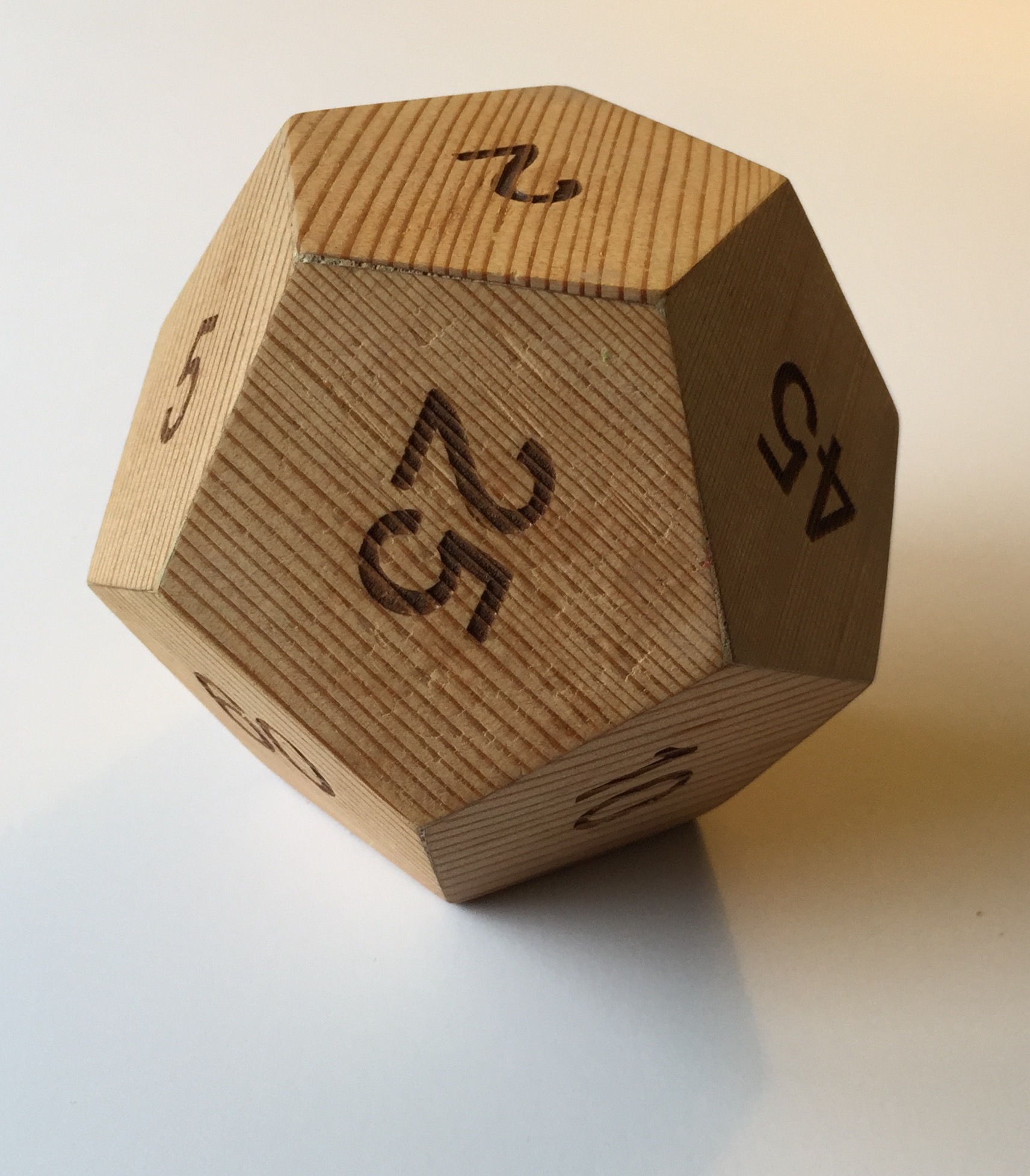 I thrive on thinking outside the box – heck, on thinking outside the time-space the box is in. Because merely being outside the box, you are still defined (and constrained) by the box you are outside of…
Artrepeneur. Crowdfunding expert and coach.